SERVICES
Maintenance versus Repair:
It is important to recognize the difference between the two:
Maintenance: Maintenance is something you should do annually regardless of how your machine is running. This will ensure proper performance throughout the season.
Repair: If your machine is not performing or running properly then it probably needs some type of repair.
Lawn Mower, Tractor, Snow Blower & Small Engine Repair Service available throughout Baltimore Maryland including Reisterstown, Owings Mills, Pikesville, Glyndon, Pikesville, Upperco, Cockeysville, Hunt Valley, Sparks, Milford Mill, Windsor Mill, Woodlawn, Randallstown, Catonsville, Towson, Lutherville, Timonium, Cockeysville, and parts of Baltimore City, as well as Sykesville, Finksburg, Westminster, Hampstead, Manchester and Eldersburg in Carroll County and Marriottsville, Ellicott City, Woodstock, West Friendship, Glenelg and Columbia in Howard County.
If you do not see your city or county listed, please give us a call or email for a quote.
WE DO NOT WORK ON 2-CYCLE ENGINES.
REPAIR involves getting your equipment running properly.
A tune up will not REPAIR your equipment.
---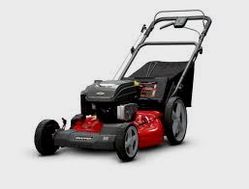 LAWN MOWERS
Inspect and replace spark plug(s)
Oil change & lube
Treat fuel/winterize
Sharpen/balance blades
Clean/replace air filter
Check engine & gaskets for leaks, cracks, signs of overheating
Blow off dirt/debris with compressed air
Operational check & adjustment
Belts & cables checked & tightened; if replaced (parts and labor, extra)
Inflate tires (Does not include repairing leaks or tubes)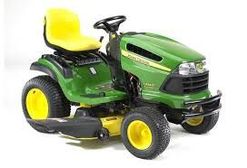 LAWN TRACTORS
Inspect and replace spark plug(s)
Oil change & lube
Treat fuel/winterize
Sharpen/balance blades
Clean/replace air filter
Blow off dirt/debris with compressed air
Check Belts, Cables, Pulleys and linkages – recommend any needed work, adjustments, or replacements
Check engine RPM's – Adjust carburetor idle speed if necessary/applicable
Inflate tires (Does not include repairing leaks or tubes)
Check battery/cables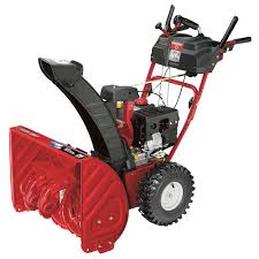 SNOW BLOWERS
Inspect and replace spark plug(s)
Oil change & lube
Treat fuel/winterize
Blow off dirt/debris with compressed air
Operational check & adjustments
Check Belts, Cables, Pulleys and linkages – recommend any needed work, adjustments, or replacements
Inflate tires to proper PSI – if applicable.(Does not include repairing leaks or tubes)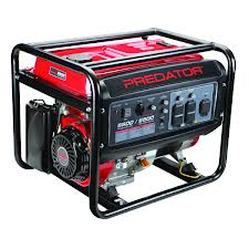 GENERATORS
Inspect and replace spark plug(s)
Check engine & gaskets for leaks, cracks, signs of overheating
Check engine RPM's – Adjust carburetor idle speed if necessary/applicable
Lubricate linkage components
Test and check charging system – output Readings: low & high
Oil change
Treat fuel/winterize
Clean/replace air filter
Blow off dirt/debris with compressed air
Electrical systems check & adjustments
Check battery/cables (if applicable)
Inflate tires to proper PSI – if applicable. (Does not include repairing leaks or tubes)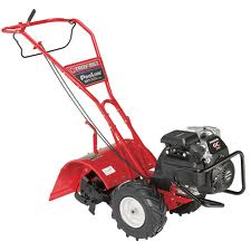 TILLERS
Inspect and replace spark plug(s)
Oil change & lube
Treat fuel/winterize
Blow off dirt/debris with compressed air
Operational check & adjustments
Check Belts, Cables, Pulleys and linkages- recommend any needed work, adjustments, or replacements
Inflate tires and check for leaks (Does not include repairing leaks or tubes)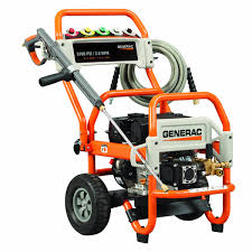 PRESSURE WASHERS
Change oil and oil filter (if equipped)
Inspect and replace spark plug(s)
Clean/replace air filter
Check water pressure output
Clean battery terminals and cable ends (if applicable)
Check electric starter operation and condition (if so equipped)
Check engine RPM's – Adjust carburetor idle speed if necessary/applicable
Check engine & gaskets for leaks, cracks, signs of overheating
Clean surface debris, oil, and dirt for exterior of engine
Check to make sure that all electrical safety switches are functional
Inflate tires (Does not include repairing leaks or tubes)
​